GOAL:
Create a microsite landing page that informs about kollex express
PROBLEM DEFINITION:
As there are two different apps it's important for the user to have it visually clear differentiated in order to recognize that both belong together
IDEA:
Same architecture as the already existing website but with a clear differentiation  
USP:
Stand out from the competitors which we did in the usage of color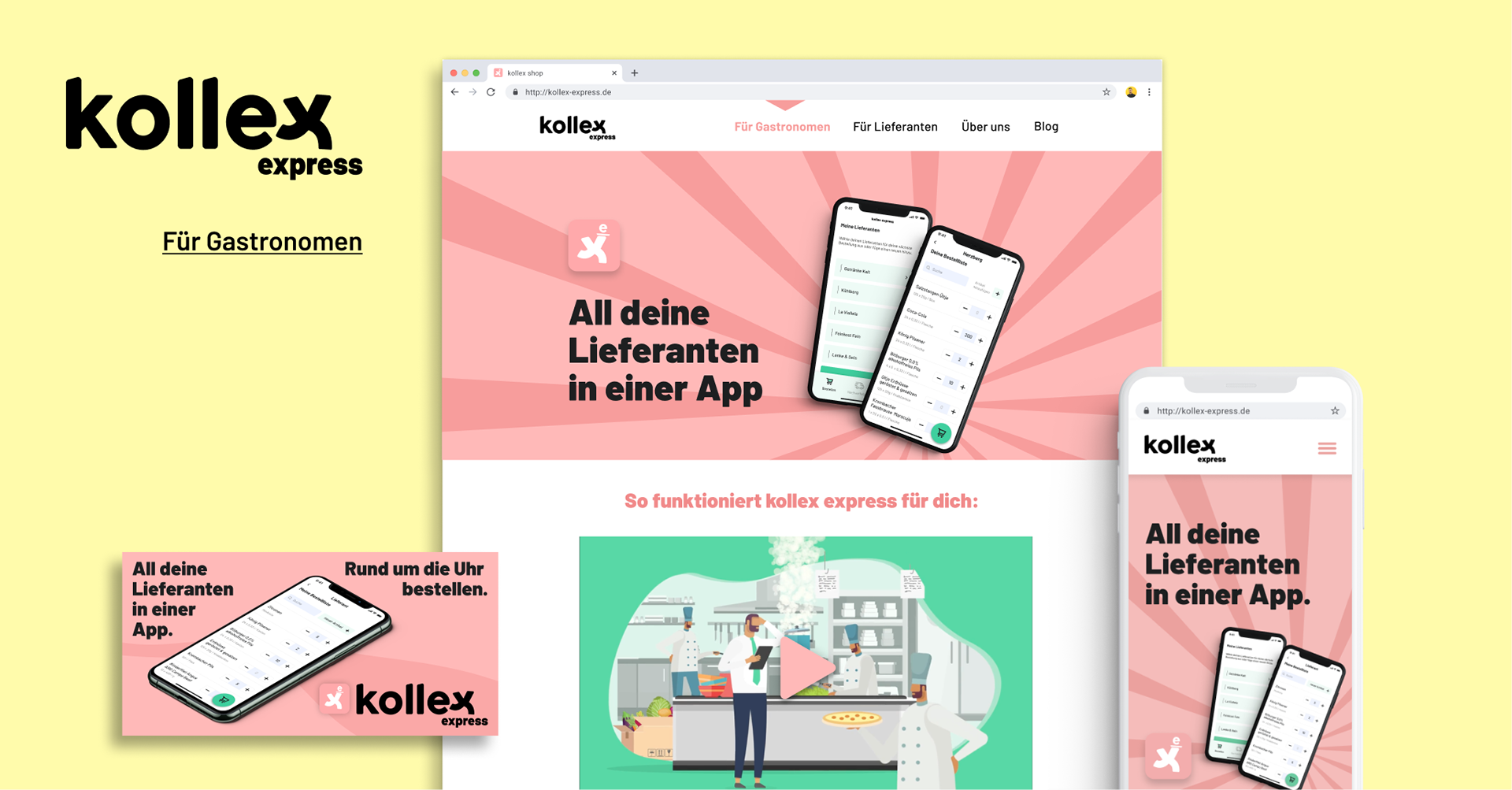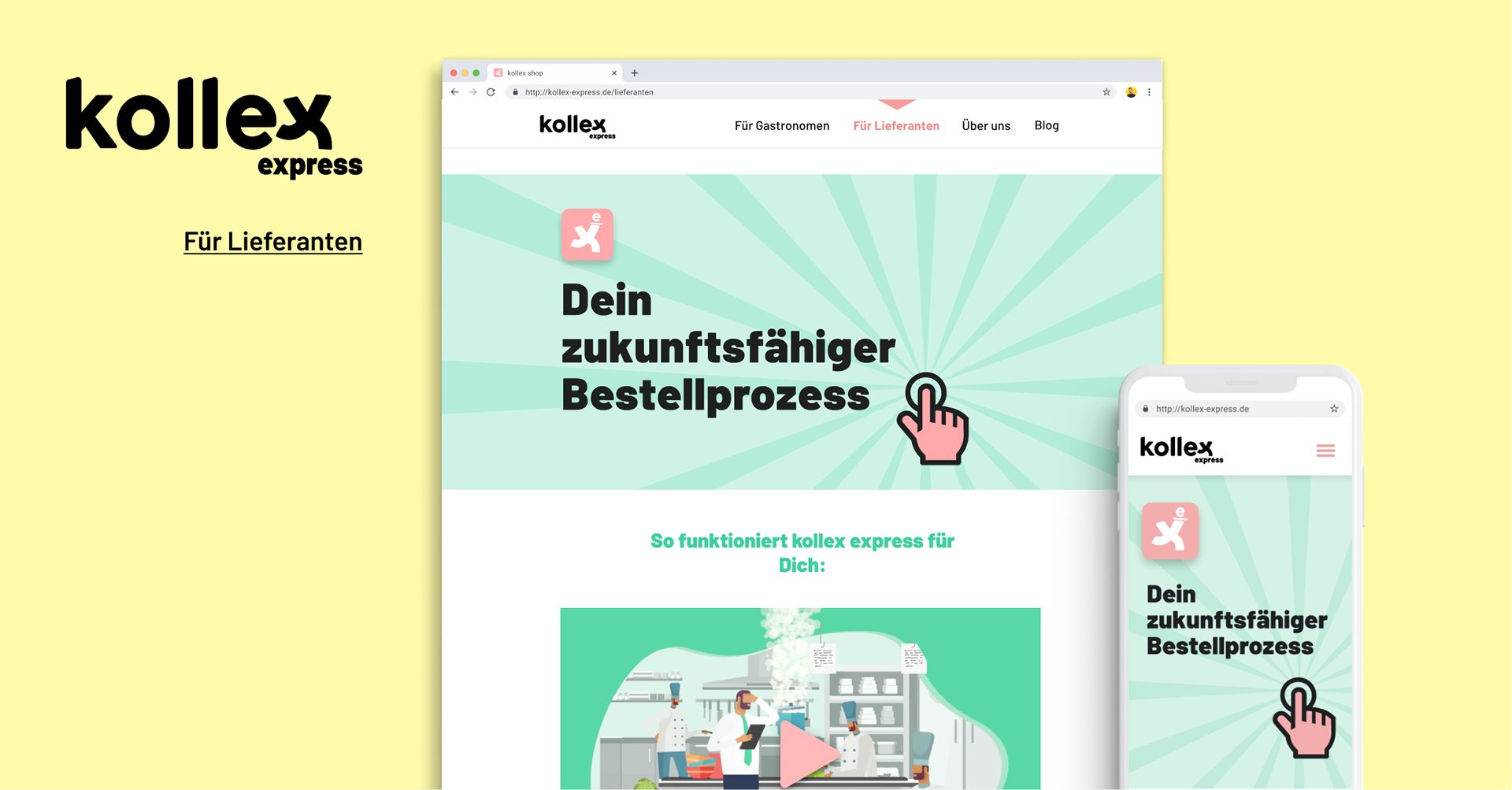 You like this project? 
You have a similar project that you want to talk about? Or an idea? 
We can help you find the best possible solution.
Don't hesitate to contact us or just book easily a call to learn more about our workflow.